Dry Age Cells/ Entry-Cabinets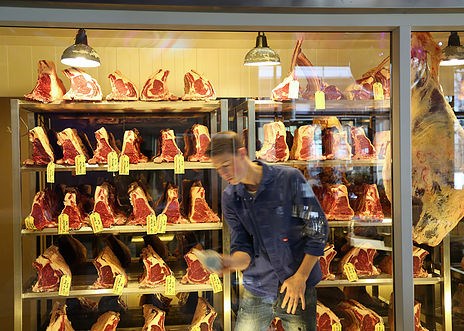 Amersfoort
Restaurant Rauw
Restaurant RAUW is known for pure and honest without additives, but only the real deep flavors. It's a restaurant that will try to let you think about food and nature.
The perfectly grilled steak, where the coverted butcher shop to restaurant advertises with, is thanks to it's Dry Age Cabinet from Van Weel Refrigeration a great success.
Durability
It is with great pride that we can inform you that the standard 1 and 2 door Dry Age Cabinets, and all derived from these, are working and delivered with a natural refrigerant (R600a). This Means that we more than comply with the protocol of Montréal.


Van Weel Refrigeration works according to the new


Supply Conditions

 of the NVKL.
---