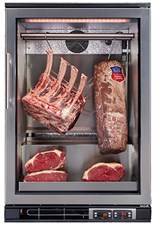 Dry Aged meat cabinets are matured longer period of time in which the air humidity, air circulation and temperature controlled. As a result, the moisture in the meat muscle tissue is vaporized, and is degraded by its natural enzymes. Because of this, there has been slow bester caught. The meat feels hard and dry, and looks black. But appearances are deceptive: when the meat cuts is inside bright red and soft as butter!

---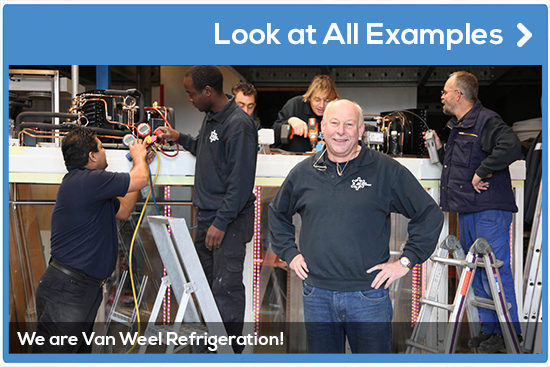 ---

---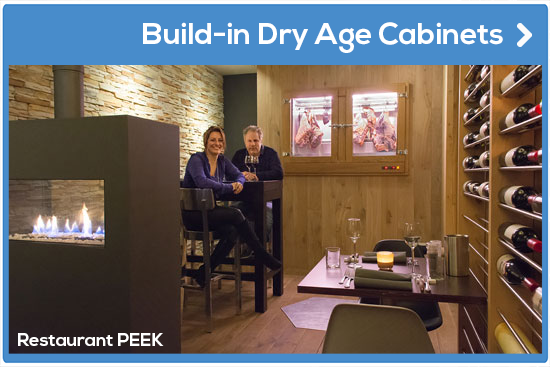 ---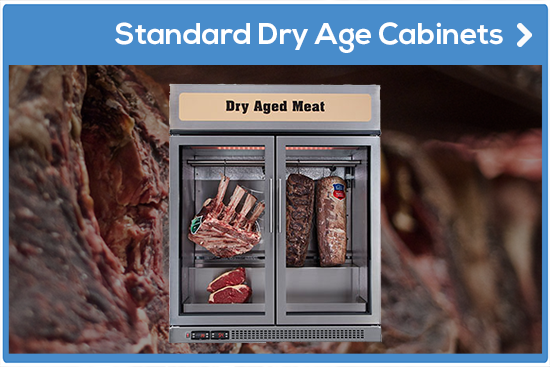 ---

---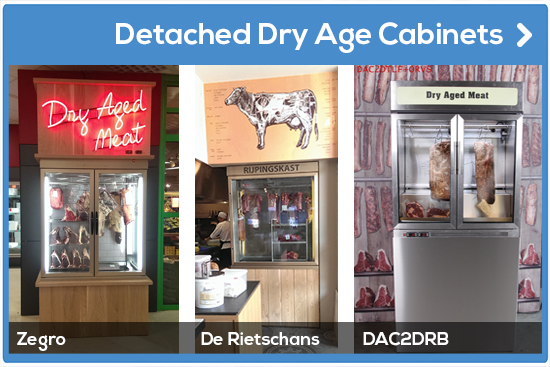 ---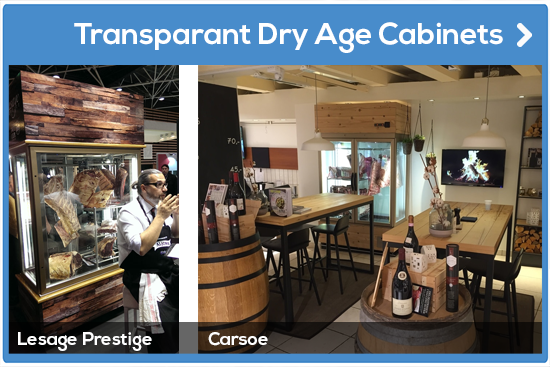 ---

---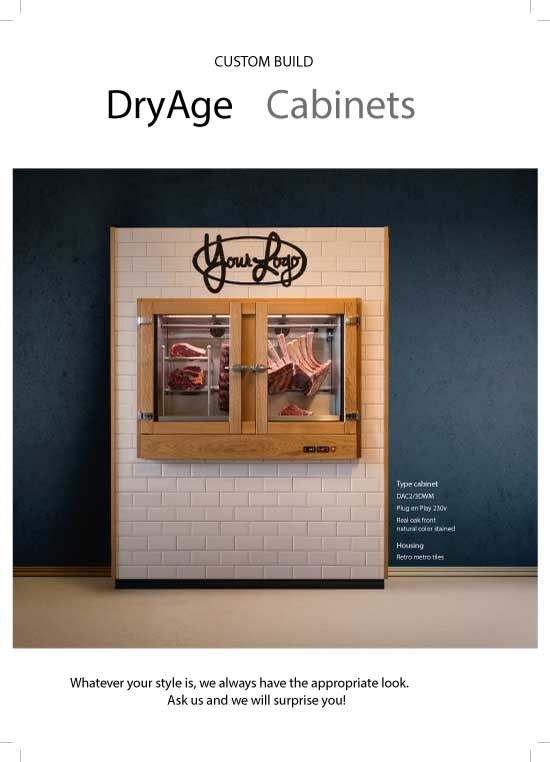 ---
Questions or Interested?

Durability
It is with great pride that we can inform you that the standard 1 and 2 door Dry Age Cabinets, and all derived from these, are working and delivered with a natural refrigerant (R600a). This Means that we more than comply with the protocol of Montréal.
Nieuws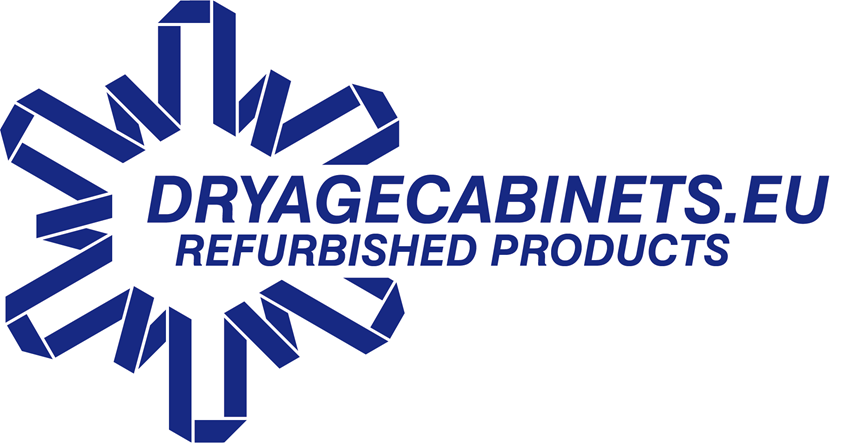 Used Demo-Models
With good discount
More Information ❯
---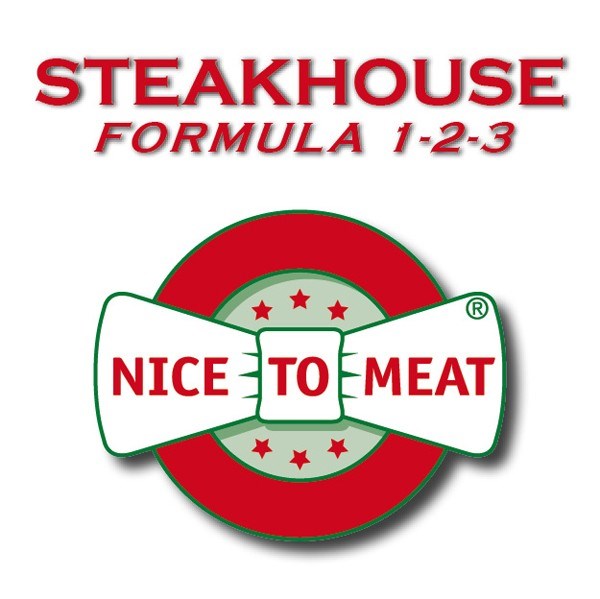 ---


Van Weel Refrigeration works according to the new


Supply Conditions

 of the NVKL.
---